Angels
The following dogs are no longer with us but deserve to be mentioned because they will always hold a special place in our hearts.
---

Benchmark A Tribe Call Me
"Frida"
24.08.2005 - 29.06.2009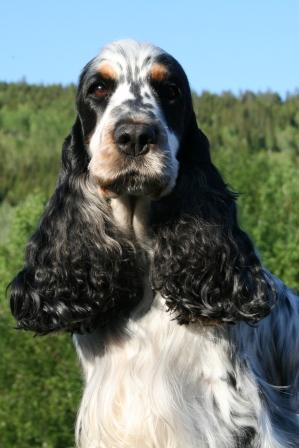 We suddenly and unexpected lost our Frida due to a calcification in the spine who had ruptured one of the discs. The prognoses we got on an operation was leas than 15 % and involved a lot of pain in recovery and she would live the rest owe here life with a handy cap. So our only option was to put her to sleep. Frida was pregnant with 8 puppies when she
pass away
at Oslo animal clinic
29.06.2009. Frida was the best dog ever she was always happy
. S
he was our sunshine and a type of cocker everybody wants! She will be deeply missed at Guldkrona!!!